Help! I hate being around my husband's family during the holidays!
Dear Coaches,
Another holiday season is upon us and I'm dreading spending time with my husband's family. I love my husband very much, but his family is loud and there's always a lot of tension and drama. And the worst part, my husband changes into one of "them" when he's around them. Any advice?
~ D.K. from Ohio
---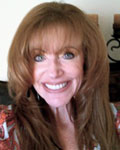 Susan responds ...
That is a tough situation! My feedback to you would be to have an open, heart-centered, authentic discussion with your husband about how you feel without blame, name-calling, or accusations.
The conversation can be focused on you sharing your feelings, what you'd like to negotiate wth him that might be a better win-win solution. It currently sounds like a win-lose situation for you, and the two of you can see what you can create that you both consider common ground around the holiday visits. Many couples struggle with where to go, whose family to see, etc.
From my perspective, that decision-making process can be a shared one, and negotiated so each partner is content and feels that the outcome is a win-win.
Susan Ortolano | www.conscioussoulmates.com
---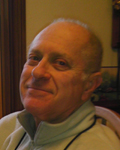 Chuck responds ...
In general, men feel loved, when trusted, accepted and appreciated. You're being asked to commit a true act of love, by accepting him in his native habitat.
It's especially difficult if he doesn't understand how you feel about the experience. My coaching guess is that communication hasn't occurred. (But that becomes a general question about your entire relationship.)
In general, women need to feel understood, cherished and respected to feel loved. The connection that comes from being understood is necessary to feel cherished and respected. "How can he love me, if he doesn't understand me; if he doesn't know me?"
Discuss your feelings by asking him for his help. (You can then appreciate him, as he comes through for you.) Let him know that you'll accept whatever he decides, but that you need that he understand how hard spending holidays this way is for you. This should arouse his innate desire to care for (cherish) you.
Use appropriate "I" messaging - strictly about how you feel - so that he isn't defensive. (Leave out, "You change into... one of them.") Then try to find a mutually satisfactory solution, where you both win.
Chuck Ames | www.lovelinkguru.com
---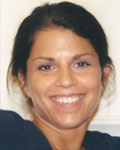 Michelle responds ...
The holidays are a time for family and enjoying time together, with that being said it can is also be a stressful time. It is not always easy dealing with different sides of the family, but at the end of the day you love your husband and that includes his family.
You married your husband (and yes his family comes with the territory) but what a gift would you give him if you put your feelings of dread aside and looked at things from a different perspective?
Have an open mind and ask yourself what can I do to make this a better situation? You cannot change your husband or his family and how they act. What you can control is how you can handle the situation and the meaning you give it. The meaning you give the experience becomes the experience.
Take some time for yourself before you spend time with your husband's family - time where you can relax and get yourself into a good state of mind. Focus on how you want the experience to be and think of how pleased your husband will be knowing that you are supporting him.
Michelle Bianco | www.coachmichellebianco.com
---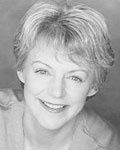 Nina responds ...
I have found great relief and inner peace in similar situations from a practice called Tonglen where you breathe in the tension and drama coming from their hurt and fear and breathe out peace, love, security, compassion, patience, or whatever you sense is needed in the situation for relief.
It helps to imagine being in a smoke filled room where each breath you take with this intention is safely filtering the irritant and replacing it with clean, clear air.
This is an ancient practice that I find works well in any situation where you don't have influence or are not able to become involved directly in a way that will be effective. Often this Tonglen practice is MORE effective than intervening because it's coming from your compassionate heart that gives off a scientifically measurable transmission rather than your limited egoic mind.
For more in-depth information, search for Pema Chodron on Tonglen and HeartMath. You may be pleasantly surprised that this practice will allow you to start looking forward to your next interaction with his family. For maximum benefit, start practicing today at work, home, or wherever you find yourself and enjoy your holidays.
Nina Potter | www.ninapottercoach.com
---
This column answers questions submitted by our readers. Submit your question here www.relationshipcoach.org/ask-the-coach and it will be forwarded to our coaches all over the world. Each issue, we'll publish a few answers from our RCI coaches.